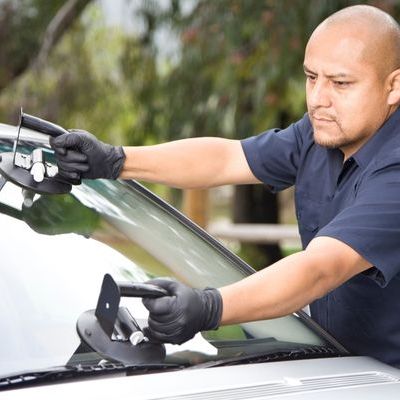 Auto Glass & Windshield Repair
Auto Glass & Windshield Repair in Arizona
Welcome, Arizona residents! Here at the Maricopa County Chamber of Commerce, we pride ourselves on creating connections and providing resources for our community. When it comes to our Business Directory, it's no different. This is where you can…
More
Auto Glass & Windshield Repair in Arizona
Welcome, Arizona residents! Here at the Maricopa County Chamber of Commerce, we pride ourselves on creating connections and providing resources for our community. When it comes to our Business Directory, it's no different. This is where you can discover a host of highly rated, trustworthy, and efficient auto glass and windshield repair companies - right at your fingertips.
Your Go-To Directory for Auto Glass & Windshield Repair
For all your auto glass and windshield needs, the Auto Glass & Windshield Repair section of our Business Directory is your definitive resource. It's been designed with you in mind, featuring a comprehensive listing of top-tier auto glass businesses in Maricopa County. From pesky chips and cracks to extensive glass damage, you'll find skilled specialists capable of delivering superior repair services, providing seamless solutions that cater to all your auto glass concerns.
Serving the Whole Spectrum of Auto Glass Needs
Our Business Directory addresses all facets of auto glass repair. This includes not only windshield repairs, but also broken auto glass, window cracks and chips, and all other issues related to auto glass. It's a one-stop-shop for all residents looking for auto glass and windshield repair, offering a level of convenience and reliability that's unmatched.
Quality and Trust at Your Service
Trust is paramount when it comes to auto glass repair. The businesses listed in our directory have been carefully vetted to ensure they meet high standards of service delivery and customer satisfaction. You can trust that the experts you connect with will prioritize your safety and the integrity of your vehicle, using the most advanced tools and techniques to deliver outstanding results.
A Chance for Additional Discounts
We understand the importance of value for money, and we've made sure our directory serves you in this aspect as well. When you mention the Maricopa County Chamber of Commerce while scheduling your service, you may qualify for additional discounts on your auto glass and windshield repair. This even extends to window motor repairs, ensuring that you receive the best possible deal.
The Importance of Timely Auto Glass & Windshield Repairs
We want to emphasize the importance of timely repairs when it comes to auto glass and windshields. Neglecting small cracks and chips can lead to more extensive damage, compromising your safety and leading to more costly repairs down the line. The companies in our directory understand the urgency of these issues and are committed to providing prompt and effective services.
In Conclusion
Our Auto Glass & Windshield Repair directory is more than just a list of businesses - it's a testament to our commitment to the residents of Maricopa County. Your safety and satisfaction are our priority. Whether you need a simple chip repaired or a full windshield replacement, you'll find a capable and reliable service provider here.
The Maricopa County Chamber of Commerce is thrilled to present you with this wealth of information and resources, ensuring that auto glass repairs are one less thing for you to worry about. Remember, the key to receiving the best possible service and additional discounts is simply mentioning the Chamber when you call. So go ahead, explore the directory, and discover the best auto glass and windshield repair companies Maricopa County has to offer.
Less